It's hard to believe in a childhood without Roald Dahl, the master storyteller who created weird and wonderful characters to dazzle young readers across the globe. Rumor has it that Roald Dahl was actually not a big fan of children; however in many of Roald Dahl's books you actually see the author himself with a mischievous grin conspiring with the little people against the strange world of adults. There's no doubt that Roald Dahl had an imagination to rival even the most creative of children, from overblown peaches that won't stop growing to giants that blow dreams into children's ears at night, some of these stories are the most poignant, beautiful and awe inspiring tales that have ever been created. Here we take a look at the stories that kept us squinting over night lights and checking grownups toes throughout those young and formative years, take a look at the very best books from the mind of Roald Dahl.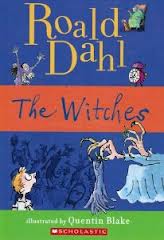 The Witches
The grand high witch hates children and wants to turn them all into mice by sending her horde of witches to take over all the sweet-shops in Britain. Yet one seven year old boy happens to overhear their plan and it's down to his grandmother and him to save the day. The Witches is perhaps the most terrifying of all Roald Dahl books because it's all about witches who are disguised as real women which makes them very hard to spot. This was the tale that had you trembling as a child every time your mother bought a new friend home, the story that had you running screaming every time an adult offered you a chocolate, and the tale that made paintings of farmhouses creepy forever. The dark edge of fear and fantasy come together in the boldest and bravest of Roald Dahl books.
The BFG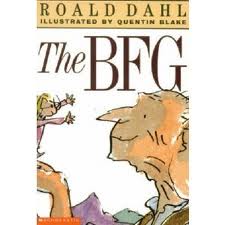 When Sophie is snatched late at night from her orphanage bed to the land of giants she has to stay on her toes to avoid the bone crunchers, the blood bottlers and the other terrifying trolls who like to devour children. However she soon learns that not all giants are the stuff of nightmares and the big friendly giant just wants to blow sweet dreams into children ears. This story is truly the stuff of dreams and has such a surreal and beautiful element that it will ignite your imagination from childhood until the day you die. Adults facing a reread of The BFG may notice a few rather un PC elaborations in the tale but the feat of imagery and language is sure to sweep you away at the stroke of witching hour.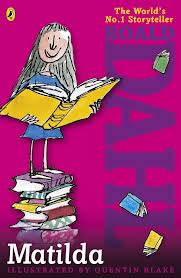 Matilda
Matilda is the ultimate bookworm who lives in a world where adults are either idiots or as mean as mean can be. Her parents spend their life eating TV dinners in front of the box and her headmistress Miss Trunchbull likes to swing children around by their hair and force chocolate cake down their throat. Only when Matilda discovers she has some special powers does her world start to take an interesting turn. This is the book that told children it was ok to read, that you can still come from a terrible family and be a good kid, and that smartness will see you through in the end. Very inspiring stuff from Roald Dahl and a childhood favorite for many.
Georges Marvelous Medicine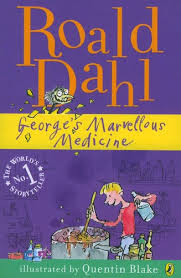 Georges grandma is a real pain, miserable, mean spirited and with a small puckered mouth like a dogs bottom, and somehow George always has to watch over her. However one day when his parents go out he decides to create a medicine to cure her grumpiness. Little does he know his homemade concoction is about to have some rather bizarre consequences for all. Wicked humor to make you cackle and slap your hand over your mouth in shame is peppered throughout the pages and will strike a chord with anyone who had cantankerous grandparents who never made cakes! Yet again Dahl manages to capture the essence of an eight year old child and mark his words to speak to children everywhere in this shenanigan inspired tale.