A killer thriller is a book that grips us with its plot, suspense and dramatic twist of adventure. Literary snobs can often turn their nose up when it comes to genre fiction and the best thrillers are normally the ones that denote a sneer or two in the wrong crowd. However thrillers are one of the most complex and creative forms of writing out there. They are the true storytellers that are skilled enough to enrapture the heartbeat of the reader and to have them turn the page in fear and hope. Thrillers crossover to many different genres and they aren't all about cops and robbers, from Bram Stokers Dracula to Jurassic Park, a great thriller can bend the rules and still have you wanting more. Take a look at these top thrillers of all time and start your pulse racing…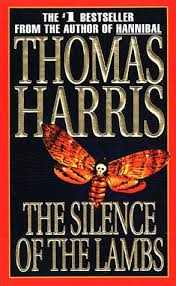 Silence of the Lambs – Thomas Harris
This bone chilling book with a dazzling cast of characters was immortalized by Dennis Hopper in the film adaptation of the same name. Between the pages of Thomas Harris's international best seller is where the story first began. A charming cannibal is kept under lock and key for his heinous crimes but a young FBI agent needs his help to track down a serial killer and into the mind's eye of the monster she must look. This is no cheap and trashy thriller, this is a book that is executed with the precision of a surgeon. A complex plot is layered to perfection and the author seems to hit every note on the rising crescendo of this thriller classic.
The Girl with the Dragon Tattoo – Stieg Larson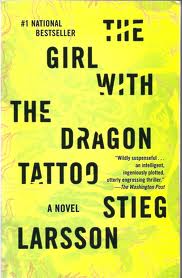 Stieg Larson hit the nail on the head and managed to create a thriller that captured the whole world with his fierce character Lisbeth and the frostbitten backdrop of Sweden. The first book in the Millennium series follows professional man Blomkvist and his quest to rekindle his reputation by investigating a mysterious disappearance with the help of Lisbeth Salander, the girl with the dragon tattoo. Not just a thriller this is a scathing political commentary, a page turner with hard hitting themes and highly intelligent characters. No one can accuse this book of being dumbed down for the masses.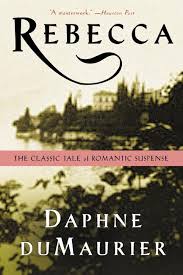 Rebecca Daphne du Maurier
The new wife of Max de Winter has been swept off her feet by this older man with money, but it is only when she is brought home to his estate that she discovers love isn't quite what it seems and she has to compete with the other women, the woman who has been dead for eight months. Spine chilling and resounding with atmospheric gloom Daphne du Maurier's tale of gothic love is full of twists and suspense that will have you hanging on for dear life.
The Talented Mr. Ripley – Patricia Highsmith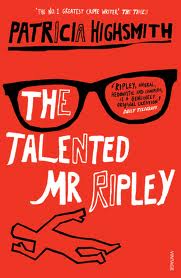 Tom Ripley is highly talented when it comes to stealing identities, juggling separate lives and getting rid of those who stand in his way. In this gorgeous thriller set against the backdrop of a sun scorched Italy, we follow Tom Ripley at his very best game. The jury is still out as to whether Tom Ripley is a sociopath or a lost young man with an enormous talent, whatever the answer, Patricia Highsmith nails the suspense, the descriptions of Italy and the flawless story telling without taking a breath.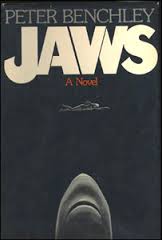 Jaws – Peter Benchley
No one can forget the fear roused by Steven Spielberg's killer epic Jaws but the great white first made its appearance in the bestselling book by Peter Benchley. The tale centers around the great white shark that begins to terrorize beach goers in a local small town and the three men who set out to kill the great beast. There's more than a bit of shark hunting going on between the pages of this best seller, there are complex explorations of marriage and discontentment and a tightly wound narrative. A thrilling read with more than a dash of horror and plenty of suspense, this book will have you gripped and even afraid to get into the bathtub.