Find and Antique & Vintage Books Online
(120 million antique books worldwide)
Not found what you are looking for? Try searching for specific editions of book titles on our sister site
www.usedbooksearch.net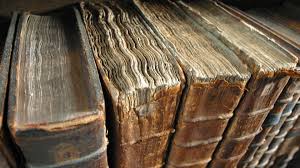 The world is full of old books stuffed into boxes in attics, collecting damp in cellars and gathering dust on the shelves. Yet just because a
used book
is as old as time, doesn't mean that is rare or even antique. A vintage or antique book will ignite all of the senses, it will have a certain feel, a certain touch, a certain smell and will get into your soul. The pages may have crinkled and yellowed, the leather binding may have soaked in oils and colors from peoples fingers over the years, and the whole book will permeate the scent of time. Vintage and antique books can be extremely valuable, providing you get the real deal. It's important when actively seeking out vintage or antique books that you understand what you are looking for and know how to spot the real deal from a fake.
Check the Cover
Even though you shouldn't judge a book by its cover, when it comes to antiques this rule should get swept under the carpet. Antique and vintage books may be bound in luxurious leather for the wealthy readers of the 19th century. However many books have been rebound in leather to make them more appealing, so you need to check how the leather has aged to see if it is a real rare find. Anything with a dust jacket will be post 19th century.
Read the Copyright Page
As soon as you thumb through a book you should find the copyright page. This is your key to the mystery of the books age. All modern books will include information on the publishing date and the edition year. Older books however may not have this information and this is where many collectors start to feel that tingle of excitement.
Knowledge is the Key
Your next step in distinguishing if a book is vintage or antique will be to research everything you can about the book and the author. Knowing an author's timeline of work will help you to pinpoint when this book was published. You should also brush up your knowledge on printing methods used in each century as many seasoned collectors can tell a books age by the feel of the paper and the look of the text. You should also check that the book has its original binding intact as a rebound book can lose significant value in the eyes of a book appraiser.
A Collectors Dream
If you happen to stumble across the following kinds of books on your journey through the world of literature you should certainly start planning a professional book appraisal. Anything printed before 1501 should send a shiver down your spine as should American books printed prior to 1801. It is also worth looking out for banned books of which only a few copies would have survived.
Popular authors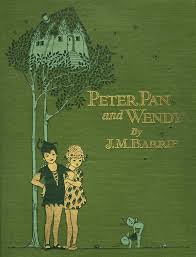 and universally known titles that are first editions such as "A Catcher in the Rye" or children's books like "Peter Pan" are also sure to raise the eyebrow of a book collector.
One of the most important tips you can receive as a book collector or someone interested in vintage and antique books is to spend your life around books. The more rare, vintage and antique books you touch and see and feel, the better acquainted you will become with the real deal. You need to take your time immersing your senses in old books, leaf through them and get a feel for the pages, touch the cracks on the spine and use your nose.
Many people have a passion for collecting valuable books. Some people collect books by certain authors or books of a certain genre. Then, there are those who like to collect books as a hobby. These people are known as book scouts. Not only are they avid readers but they are also willing to spend a lot of time and money going through materials, magazines, books and pamphlets written by authors (deceased and alive) in order to collect valuable books.
What makes a book valuable?
People who are willing to collect valuable books have a knack for being able to tell a valuable book apart from a book that is merely a good read. Not every book is a valuable one just because it is a good read. The difference between a good read and a book that is a valuable one is that valuable ones are worth more than the former and books are valuable for two reasons; either because of the concept that they depict or because of what they are, such as first
editions, limited editions that were signed by authors, books that may have been banned at a certain time because the book was considered to be provocative or controversial at the time that it was published.
Many books of both sorts exist though one would have to spend a lot of time and energy and they would have to go to different bookstores and libraries to find such books. However, with technological advancements and the internet readers and book scouts can easily find valuable books online while sitting at home, instead of looking for such books in different bookstores and libraries.
Why use the internet when looking for valuable books?
The internet is a resourceful tool for readers, nowadays. Rather than going around and looking for valuable books in bookstores and libraries one can simply look these up online. This is less time consuming and tedious as compared to walking around and looking for a good read. In addition to this, readers can look up prices of these books online.
Another advantage of the internet is that a lot of information and material is available on search engines. Often readers and book scouts are unaware of valuable books written by their favourite authors. Many deceased authors have written books that not too many readers or collectors may know of. These books and materials may not be available in bookstores or libraries, simply because they are no longer available, or because the book was banned because
The internet has a lot of information related to previous works of authors as well as rarer additions of contemporary texts. With the swathes of information that we now have at our fingertips with the internet, finding and collecting these items is not such an arduous task as it once was.