It's been an exciting year in literature considering we are only just putting the sweltering summer behind us. With new releases from time honored authors like Stephen King, Neil Gaiman and Khaled Hosseini, we can only speculate as to what the golden leaves of autumn will bring to our shelves. This year has seen modern classics like "The Great Gatsby" get plucked from the past with the release of Baz Lurhmans brazen film adaption, it has witnessed George R Martins "Song of Ice and Fire" Series stir up a frenzy and it has hopefully allowed us to scramble up the falling cliffs of fifty shades of gray and put that all behind us. So what secret gems have we discovered this year so far in the wonderful world of literature, take a look at the best books 2013.
And the Mountains Echoed by Khaled Hosseini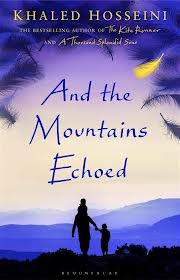 Literary lovers across the globe fell in love with the stark lyrical genius of "A Thousand Splendid Suns" and the mesmerizing poetry of "The Kite Runner". This year Khaled Hosseini doesn't disappoint with his third novel "And the Mountains Echoed". The series of interlinking stories takes us from a tiny village in Afghanistan and takes us through five different countries in a tale that spans for decades. The reader witness's war, birth, life, death, love and consequence as every action resounds through generations. It's a journey that will bring the reader to tears and a brave attempt at a timeless tale that will rock the foundations on which you stand. First book on best books 2013.
The Ocean at the End of the Lane by Neil Gaiman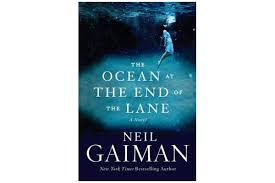 Many will argue that fantasy and Gaiman are a niche genre, yet this novel has been anticipated for years as his first offering of a new adult novel. Neil Gaiman has always had a penchant for the magical and the hazy lines between dreams and reality. A man revisits his past and his memory is drawn to the old farmhouse and the enchanting girl that once lived there in this haunting tale of memory and survival. This is said to be Gaiman's most personal attempt at writing and the human spirit glistens like the silky fabric of a spider's web in this adult fairytale.
Transatlantic Colum McCann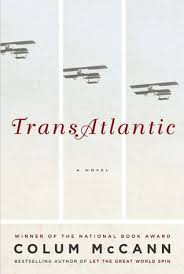 Colum McCann has little to prove after awing readers with powerful storytelling in "This Side of Brightness" and tackling the unknown with his exploration of hidden Romani culture in "Zoli". Yet somehow McCann just keeps on giving and "Transatlantic" is his latest offering. The first non-stop transatlantic flight made in 1919 lies at the center of this spellbinding tale as McCann reaches out to embrace over 150 years of Irish and American history. At times the narrative is difficult to grasp in the palm of your hand as it follows three different series of events, but this turbulence is short lived and the result is a McCann classic, a strong story interspersed with lyricism, poetry and harmony. Deservedly on best books 2013.
Devil in the Grove by Gilbert King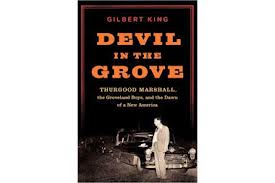 Amongst the sweet scent of orange blossom down in Florida there lurks something sinister and Gilbert King takes an unflinching look at the events that helped shaped the civil revolution. Its 1949 and a young white girl cries rape in a small town. The so called perpetrators are four young black men and the red eyed sheriff is looking for any excuse to take them down and incite a lynching. What strikes a chord close to the heart is this daring masterpiece is testament to the old saying that truth is stranger than fiction. It's an exploration of the dark heart of America in a time when racial inequality was at the forefront of everyday life and homage to those who had the guts to stand and be heard. The research is flawless and the lyrical approach puts a touch of fear into your heart in a southern Gothic style.