Well, the end of another year and 2015 has produced some startling newcomers to the shelves of 'books not to be missed'. But which are the best selling books, used or new, from the booksellers that partner with us at usedbooksearch ?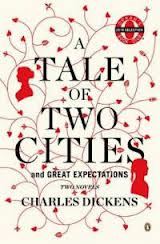 The girl on the train – Paula Hawkins 38,243 copies sold by Amazon
THE GIRL ON THE TRAIN is a dark, haunting psychological thriller, but it's quite remarkably effective thanks to the writing skills of former journalist Paula Hawkins. Rachel is divorced and would do anything for a drink, and like many consumed by a love affair with the bottle, seemingly becomes a victim of circumstances. Her husband Tom had an affair that resulted in a pregnancy. When he divorced Rachel, he married the "other woman" and bizarrely all three (wife, husband and child) are now happily together in the house that was once Rachel's. First on best selling books of 2015.
Fifty shades of grey – E.L. James" 14,300 copies sold by Barnes & Noble

When literature student Anastasia Steele goes to interview young entrepreneur Christian Grey, she encounters a man who is beautiful, brilliant, and intimidating. The unworldly, innocent Ana is startled to realize she wants this man and, despite his enigmatic reserve, finds she is desperate to get close to him. Unable to resist Ana's quiet beauty, wit, and independent spirit, Grey admits he wants her, too—but on his own terms.
Shocked yet thrilled by Grey's singular erotic tastes, Ana hesitates. For all the trappings of success—his multinational businesses, his vast wealth, his loving family—Grey is a man tormented by demons and consumed by the need to control. When the couple embarks on a daring, passionately physical affair, Ana discovers Christian Grey's secrets and explores her own dark desires. Another book on the best selling books list.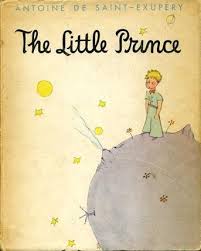 Le Petit Prince – Antoine de Saint-Exupéry 140 million copies sold
Antoine de Saint-Expery was a wealthy aristocrat who managed to capture the hearts of millions with his tender tale of the little prince who fell to earth. Although published as a children's book with gorgeous illustrations, this short and sweet poetic tale manages to encompass the heart, the human condition and loneliness in one swoop. Peppered with philosophy and some acute observations that bind the young and the old, few books have been so cherished and loved as Le Petit Prince in both the hands of adults and children.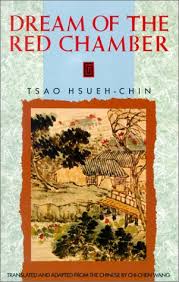 Dream of the Red Chamber – Cao Xueqin 100 million copies sold
Hailed as the Romeo and Juliet of the far flung East, Dream of the Red Chamber is known as the best book to come out of China. With an enormous cast of characters and complex themes entwined in the breathtaking and tragic story against the backdrop of 18th century china. The novel focuses on the Chia family and how their illustrious image cannot hide the deterioration of their household from the inside out. With family conflicts flying left, right and center this is an epic story that will grip you from beginning to end.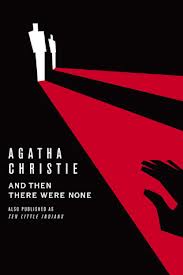 And ThenThere Were None – Agatha Christie 100 million copies sold
Agatha Christie is la crème de la crème when it comes to mysteries and thrillers and this was the tale that really hit home with no less than 100 million eager readers. It's the basis for all murder mystery weekends that have ever been as in the story ten people, with skeletons in the closet are invited to a lonely mansion where an unseen host accuses each of murder. The plot itself makes great stuff and is sure to have you hooked, each of them will fall but who will be left standing?